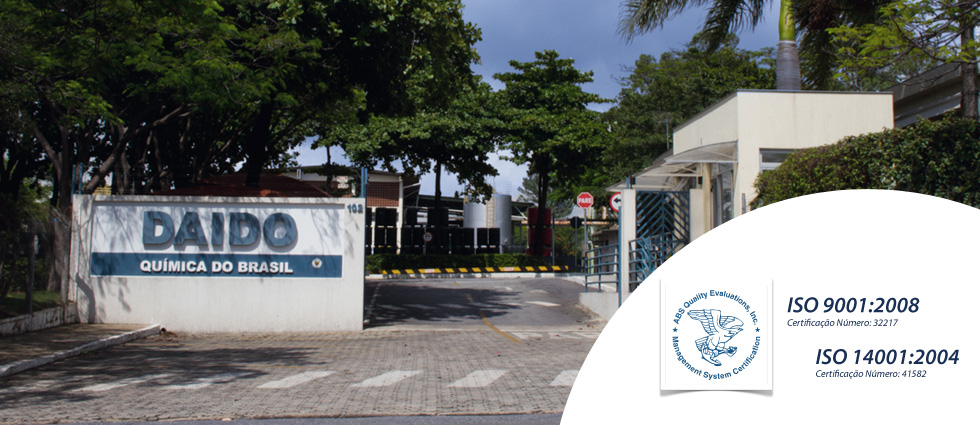 DAIDO QUÍMICA DO BRASIL LTDA manufactures and commercializes, since 1974, special industrial oils for the processes of milling, thermal treatment, shakeout, hardening, cutting, protective and detergents, in a partnership with Daido Chemical Ind. Com. Ltda., for over 60 years of experience and know how accumulated, which products are used, successfully, by steel plants, metal works, automobile and mechanical industries.
Having a products range for all the phases for the main manufacture markets and daily updated to the markets' requirements, DAIDO QUÍMICA DO BRASIL LTDA. supplies worldwide class quality products, accomplishing by its efforts, awards and certificates such as ISO 9001 and ISO 14001.
Within this philosophy and the attitude of respect, during 2013, DAIDO adds the new range of products named AQUALUB SERIES – SINGLE DRY FILM – replacing the film made of PHOSPHATE. For further details and information on this new range, see here.